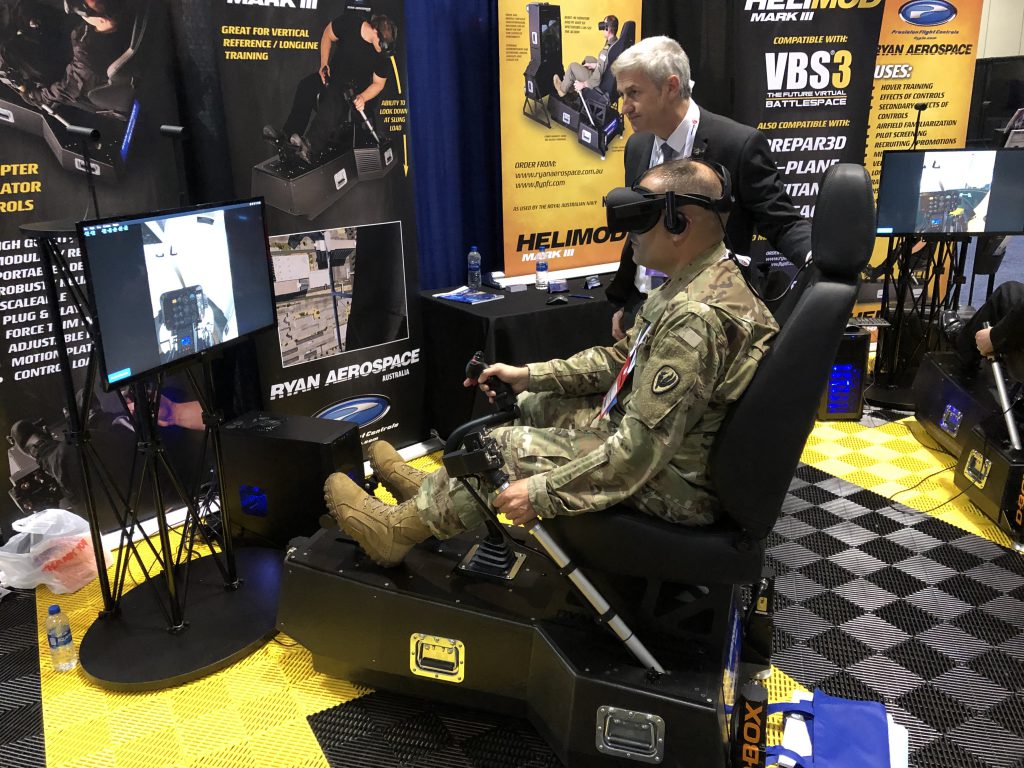 Precision Flight Controls and Ryan Aerospace thank all those that were able to visit us at I/ITSEC, the world's largest military training and simulation event in Orlando, Florida, USA. Our booth staff were run off their feet for four days with an amazing response to our new, virtual reality helicopter simulator.
The HELIMOD Mark III sets out a new standard in affordable helicopter simulation taking advantage of modern, off-the-shelf virtual reality technology coupled with robust and realistic flight controls and state-of-the-art simulation software. The D-Box motion platform provides an extra level of immersion and realism by offering vital vibration cues (such as coming out of translational lift) as well as bridging a disconnect often found between the vestibular system and virtual reality visuals, thus reducing the risk of simulator sickness. The device takes up only a very small foot print. With D-Box motion platform attached, it is just over 1400mm long (56 inches) and around 670mm wide (26 inches). It weighs just 60kg (130lbs) so it can be a two-man lift making it extremely portable / deployable.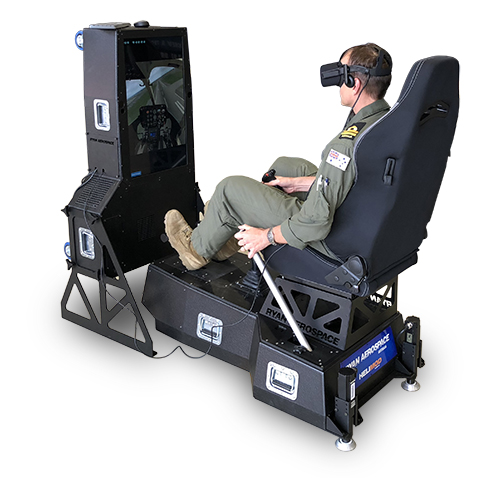 KEY FEATURES AND BENEFITS
Full immersion in the cockpit with the ability to look around (including directly down for vertical reference / long lining operations)
Modular and reconfigurable (aircraft-specific modules and controls can easily be added / interchanged) including main instrument panels, avionics suites, GPS etc.
USB "Plug and Play". Can be used with a variety of software platforms dependent on the training requirement
Cyclic has force trim function with stick shaker option available
Pedals have high quality hydraulic dampening
Collective has high quality hydraulic dampening and friction control
Robust and deployable. Main frame has durable Rhino Coating with recessed, rugged handles for easy movement. Internal parts over-engineered to withstand the harshest of operating environments
Small footprint. Can fit in a small office, trailer or shipping container and is entirely portable
Package deals with PC, configured software and virtual reality headset available
Motion platform available
Adjustable seat
Can also be used with LCD screens or projectors for the out-the-window visuals instead of / as well as the virtual reality headset
Scalable
Cost-effective / affordable
Excellent backup and support
Shipping worldwide

INTERCHANGEABLE CONTROLS
The HELIMOD Mark III is modular and reconfigurable. The cyclic, collective and pedals can be detached from the main frame and interchanged in just minutes. Aircraft-specific controls are available, either in-stock or by request. Pictured below is the Huey replica collective and cyclic. There are also threaded adjustment points at the front of the main base to easily add instrument panels etc.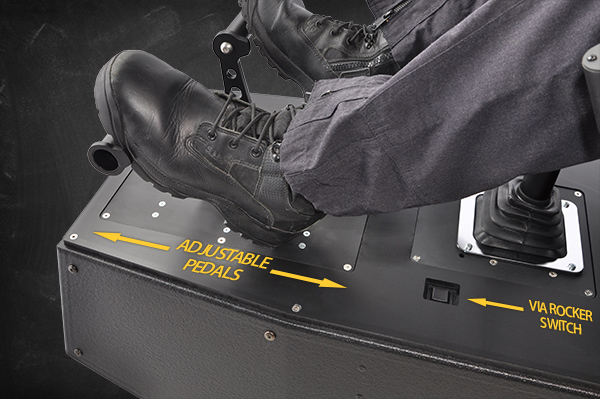 ADJUSTABLE PEDALS
The HELIMOD Mark III comes standard with high quality, electronically adjustable anti-torque pedals with hydraulic dampening. This (coupled with the fully adjustable seat) allows almost any sized pilot full access to all controls.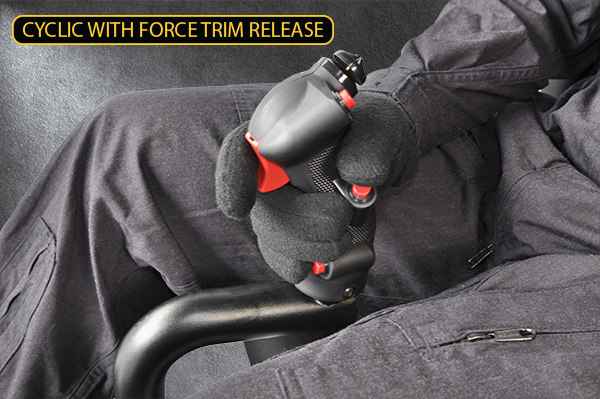 CYCLIC WITH FORCE TRIM RELEASE
The cyclic has a realistic 'feel' not normally found in lower cost simulators. Features and benefits include:
Functional force trim
Functional hat (trim) switch, trigger and two other Push to Talk (PTT) buttons.
Sturdy stainless steel shaft powder coated in black
Back-driven control loading available as an option
Stick shaker available as an option

CHOICE OF COLLECTIVES
The collective has a functional friction control and high quality hydraulic dampening. The standard lever, however, can easily be interchanged thanks to the quick-release system allowing for the fitting of optional, aircraft-specific / replica collectives. Pictured below is the UH-1 Huey collective with functional twist throttle and working buttons, switches and starter trigger.
For more information, contact [email protected]